Literary Analysis Tutors in Louisville, KY
Results 1 - 4 of 4
Education
Swarthmore College - Bachelors, English Literature, Film & Media concentration
Experience
When I have spare time, I like to write and read for fun, lift weights, tend my garden, practice puppeteering, cook, and do arts and crafts . I'm also interested in animal care. College English, College Essays, Comparative Literature, Creative Writing, English, English...
Education
PhD Student in Political Science at the University of Florida MA in Political Science from the University of Louisville (2014) MA in...
Experience
I want my students to feel encouraged, and to connect with the cultures about which they're learning ! I am also a very strong writer and editor; both are necessary skills at the PhD level . I recently edited a dissertation for a doctoral level Pharmacy student & mentored...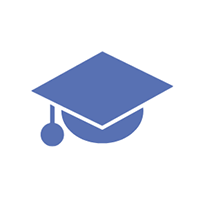 Margaret G.
Private Literary Analysis tutor in Louisville, KY
University Tutor
5
Margaret G.
Education
Masters degrees in French and Teaching, University of Louisville. Undergrad Humanities (Art History). 3.98 GPA. Kentucky certified in...
Experience
Have taught full-time (French) in public and Catholic schools . I enjoy working with students to help to determine their needs and goals, and help them to achieve them . I have successfully helped students to prepare for exams (finals, AP), prepare for travel and/or...
Education
B.A. in Art History and Film Studies, University of Louisville
Experience
In 2010, I participated in the Kentucky Governor's School for the Arts' creative writing program . The experience enhanced my critical writing and reading skills tenfold; through group workshops led by award-winning writers, I refined my ear for compositional clarity,...