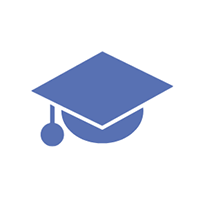 Margaret G.
Private tutor in Louisville, KY
University Tutor
5
Margaret G.
Education
Masters degrees in French and Teaching, University of Louisville. Undergrad Humanities (Art History). 3.98 GPA. Kentucky certified in French and English as a Second Language, grades K-12.
Experience
Have lived and worked in France. Over fifteen years tutoring experience, all ages and backgrounds, preschool to adult. Have taught full-time (French) in public and Catholic schools. I enjoy working with students to help to determine their needs and goals, and help them to achieve them. I have successfully helped students to prepare for exams (finals, AP), prepare for travel and/or professional activities, or simply to learn for personal pleasure. Happy to focus on oral understanding, speaking, reading, writing or all four as the student prefers, as well as cultural competency. In English, can provide instruction in grammar, usage and composition and literary appreciation/analysis, or simply help student to improve general reading and writing skills. PLEASE NOTE: although I live in the downtown area, I am also in the Middletown/Simpsonville area at least twice a week.
Availability
Any day at any time
Can Meet
Up to 30 minutes away for no additional charge
Hobbies
I love animals and I share my home with two German Shepherds (Sam and Mila) and a Silver Duckwing Old English rooster (bantam) named Pierre, who is a former French class mascot. I also spend a lot of time with my off-track thoroughbred rescue, Wendy, helping him (yes, I know he has a girl's name!) to regain full health and become a more well-mannered riding horse--he's also just fun to hang out with... I also love reading of all kinds, from classics to children's books, in both French and English, and conversation with friends of all ages, both old and new!
Show More
Inquire About This Tutor
Thanks!
Most tutors respond within 48 hours.
Feel free to contact other tutors while you wait.